MC Lyte
This hip hop pioneer is known for paving the way for female rap stars in the early 90's. In the late 80's/early 90's, successful female rapper was an unusual thing , with very few of them in the game.  MC Lyte rapidly grew as an artist and made a name for herself in the male dominated industry.
MC Lytes birth name is Lana Michelle Moorer, the Brooklyn native started rapping at the age of 12. Her first album was "Lyte As A Rock" which dropped in the late 80's, the young rapper being only 18 at the time. Mc Lyte received numerous hip hop awards, and was the first female solo rapper nominated for a Grammy.
At the age of 45, today her look is still a little rough around the edges, but now more mature and sexy.  Lyte has been in the industry for over 15 years. You won't find MC Lyte much in the spotlight because she is doing her thing behind the scenes.  The lyricist founded the "Hip Hop Sisters Network" which is a non-profit organization that promotes positives images for women of color. Every year she gives a student a $100,000 full scholarship  to attend a high ranked university. Not only is she helping out our young women, she has something for the young men also. The #EducateOurMen campaign, which provides scholarships to young men that would attend an HBCU (Historically Black College/University). This campaign also provides career/ cultural education mentoring for the men.
Whats next you ask?
MC Lyte has a 3 day retreat In Miami Beach, Florida called the W.E.A.L.T.H experience from January 5,2017 to January 8,2017. W.E.A.L.T.H stands for Womanhood-Expansion-Assets-Leadership-Transformation-Health. This retreat will focus on like minded people who want to achieve a master plan for their career, finances and personal life.  The retreat will include workshops, themed events, meet celebrities and VIP's. This educational event will run you at a starting price of $1,999 a person.
Want to buy her newest album?
Well unfortunately you can't, her latest album Legend was available for sale one day only,Vinyl only on April 18,2015 at record stores nationwide. You can listen to her tracks here: Her album features artists like Lil Mama, Common, and Faith Evans.
Don't sleep, she is also a DJ, Actress and Motivational speaker.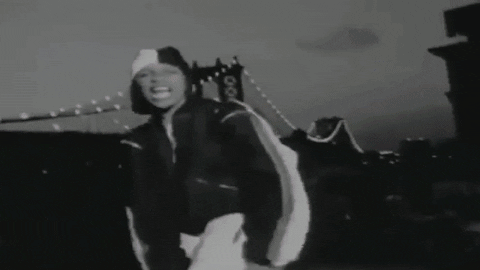 "Hey! Gotta what? Yo gotta get a ruffneck
I need it and I want it so I gotta get a ruffneck
Gotta what yo, gotta get a ruffneck hey!
I need it and I want it so I gotta get a ruffneck"
Boppin my head rapidly to the lyrics with my hands in the air, gyrating to the beat.  This song has to be in my top 10 female anthems.  Who said Beyoncé started all the female anthems? Yes, unfortunately every woman has a sweet taste for a bad boy.
Her single "Ruff Neck" is from her fourth album "Ain't No Other" which was released in 1993.  MC Lyte will forever be the top 5 dead or alive female Mc's of the 90's. Not only did she make an impact in the hip hop community, what she is doing now is also impacting her community.